Post 789 Information
We are the American Legion Bassett-Baxter Post 789 of Carthage, New York. Chartered August 1, 1920, we are "Veterans serving Veterans." For directions to the post, click here.
415 West Street
Carthage NY 13619-1634
315-493-2787
Fax: 315-493-0752
post789@carthageamericanlegion.org
Bar Hours
Monday, Noon to 11 PM
Tuesday, Noon to 11 PM
Wednesday, Noon to 12 Midnight
Thursday, Noon to 12 Midnight
Friday, Noon to 1 AM
Saturday, Noon to 12 Midnight
Sunday, Noon to 9 PM
---
We are closed on Thanksgiving Day and Christmas Day
---
Please note that all non-members will sign the guest book and guests shall leave with their sponsors.
Book your event with us
Our facilities are available for public use. Book your party, reception or other event. Call us at 315-493-2787 for details and cost.
Cell phones for calling cards
Donate your old cell phone for a one-hour calling card for troops overseas. The drop-off box is at the Legion Post.
28th Annual Can/Am Golf Tournament
The 2016, 28th Annual Legionnaire Can/Am Golf Tournament will be held on August 20 and 21. The deadline for registration is August 1. Download the application form here.
Cruise-in

The American Legion Bassett-Baxter Post 789 of Carthage, New York holds a cruise-in every Wednesday night from 6 until 8 PM. The cruise-in is held at the Turning Point Park located behind Jreck Subs and the Rite Aid parking lot. The last event will be on August 31.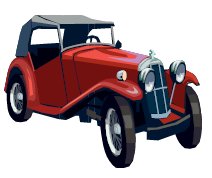 Whether your ride is a classic or an example of modern muscle destined to be a classic, all are welcome. Join us for food, prizes, music and a 50-50 raffle. Join us to show off your vehicle or come by to admire the vehicles that are there.
All proceeds to benefit the American Legion Scholarship Fund.
For more information, call us at 315-493-2787.
Commander's Message
I hope everyone is having a great summer.

County meeting Aug 4th at Black River Legion at 7:00 pm.

Dick can still use volunteers at the car show if anyone is interested please let him know.

Good luck to all the golf teams at the CAN/AM golf tournament at our post come support your post.



Stan Atkins, Commander
Newsletter
Monthly newsletters are posted regularly. Click on the "newsletter" link at the left to view our newsletter archive.