Post 789 Information
We are the American Legion Bassett-Baxter Post 789 of Carthage, New York. Chartered August 1, 1920, we are "Veterans serving Veterans." For directions to the post, click here.
415 West Street
Carthage NY 13619-1634
315-493-2787
Fax: 315-493-0752
post789@carthageamericanlegion.org
Bar Hours
Monday, Noon to 11 PM
Tuesday, Noon to 11 PM
Wednesday, Noon to 12 Midnight
Thursday, Noon to 12 Midnight
Friday, Noon to 1 AM
Saturday, Noon to 12 Midnight
Sunday, Noon to 9 PM
---
We are closed on Thanksgiving Day and Christmas Day
---
Please note that all non-members will sign the guest book and guests shall leave with their sponsors.
Book your event with us
Our facilities are available for public use. Book your party, reception or other event. Call us at 315-493-2787 for details and cost.
Commander's Message
I would like to remind everyone of the Veterans Day Ceremony on November 11th. Meet at the post no later than 10:30 to walk with your fellow Legionnaires to the Monument.
I would like to wish our Marines a Happy 241st Birthday November 10th. On November 10, 1775, the Second Continental Congress met in Philadelphia and passed a resolution stating that "two Battalions of Marines be raised" for service as landing forces with the fleet. The resolution established the Continental Marines and marked the birth of the United States Marine Corps. Serving on land and at sea, these first Marines distinguished themselves in a number of important operations, including their first amphibious raid into the Bahamas in March 1775, under the command of Captain (later Major) Samuel Nicholas.
I would like to thank the teams that have been working the Thursday night pizza and wings, dance, and all the other activities that we have held.
For the Good of the Legion.
Commander Stan
Thursday Night Pizza and Chicken Wings

Every Thursday night from 5 until 7 PM ... take-outs available.

Cheese, sausage or pepperoni ... whole 16" pizza ... $10.00 or $2/slice

Your choice of toppings which includes mushrooms, onions, peppers, pepperoni and sausage ... $13.00 for a whole pizza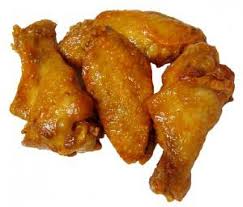 Chicken wings ... $4.00 for 1/2 dozen and $8.00 a dozen. Wings available in plain, hot & spicy, mild, garlic parmesan, BBQ, Cajun, honey mustard or garlic butter.

All the proceeds go to the scholarship fund so please come and enjoy food and friends on pizza and wing night.
Cell phones for calling cards
Donate your old cell phone for a one-hour calling card for troops overseas. The drop-off box is at the Legion Post.